RAFEEQ in Saudi Arabia through TAJDEED
2020-07-28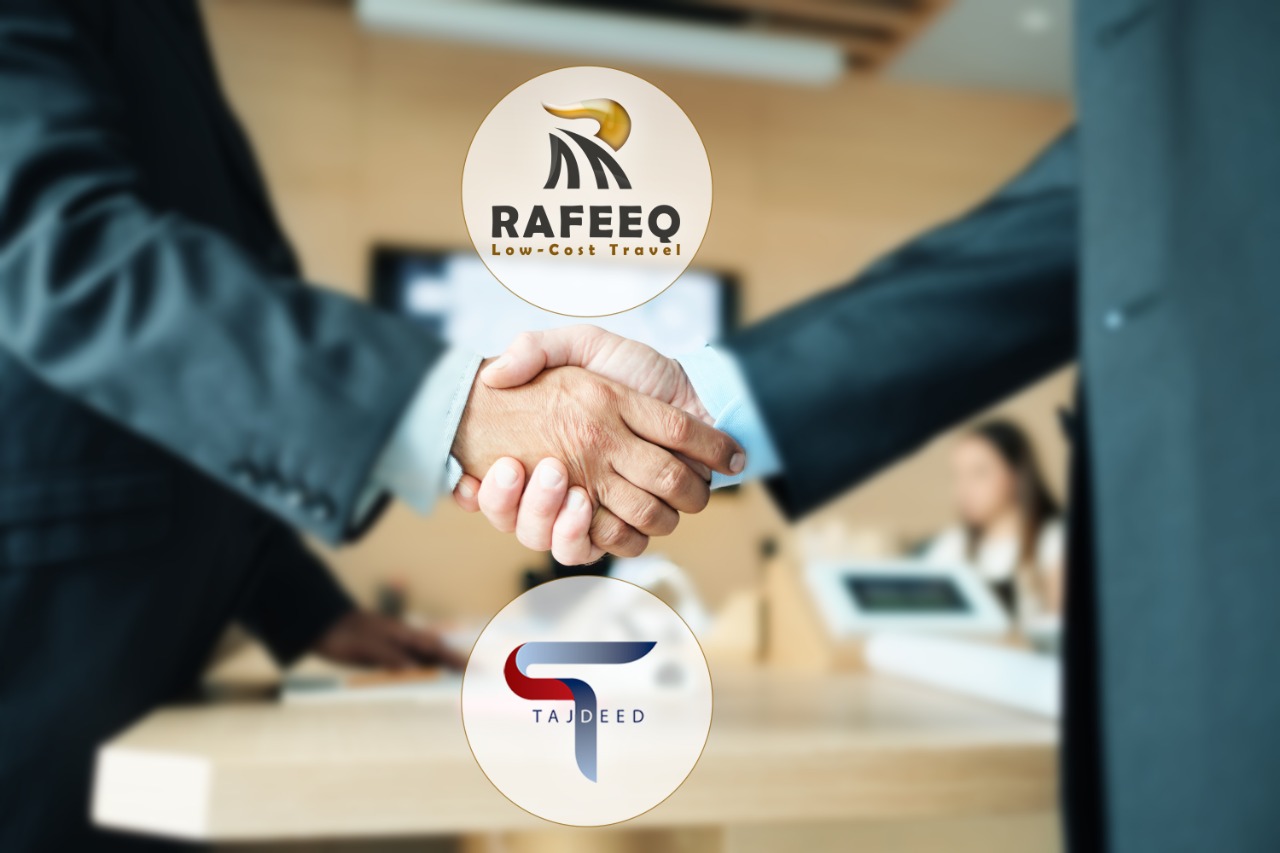 RAFEEQ management announced in 23rd July, 2020 that they signed a partnership agreement with Saudi company called TAJDEED. According to this agreement, TAJDEED will be responsible for the operation of RAFEEQ in the territory of Saudi Arabia under supervision of RAFEEQ team.
TAJDEED is a specialized company in Saudi market and has the experience in Saudi Culture and laws which will build a good base for RAFEEQ.
This step will facilitate penetration in Saudi market which considered as great market in the region. Saudi Arabia has an advanced road transportation network between cities, and it is connected thru borders with other GCC countries, Jordan, Iraq and Yemen which gives Saudi Arabia a fantastic geographical position.
RAFEEQ and TAJDEED agreed to implement the marketing strategy plan as soon as all preparation for launching the service in Saudi will be done which expected to be on Oct. 2020.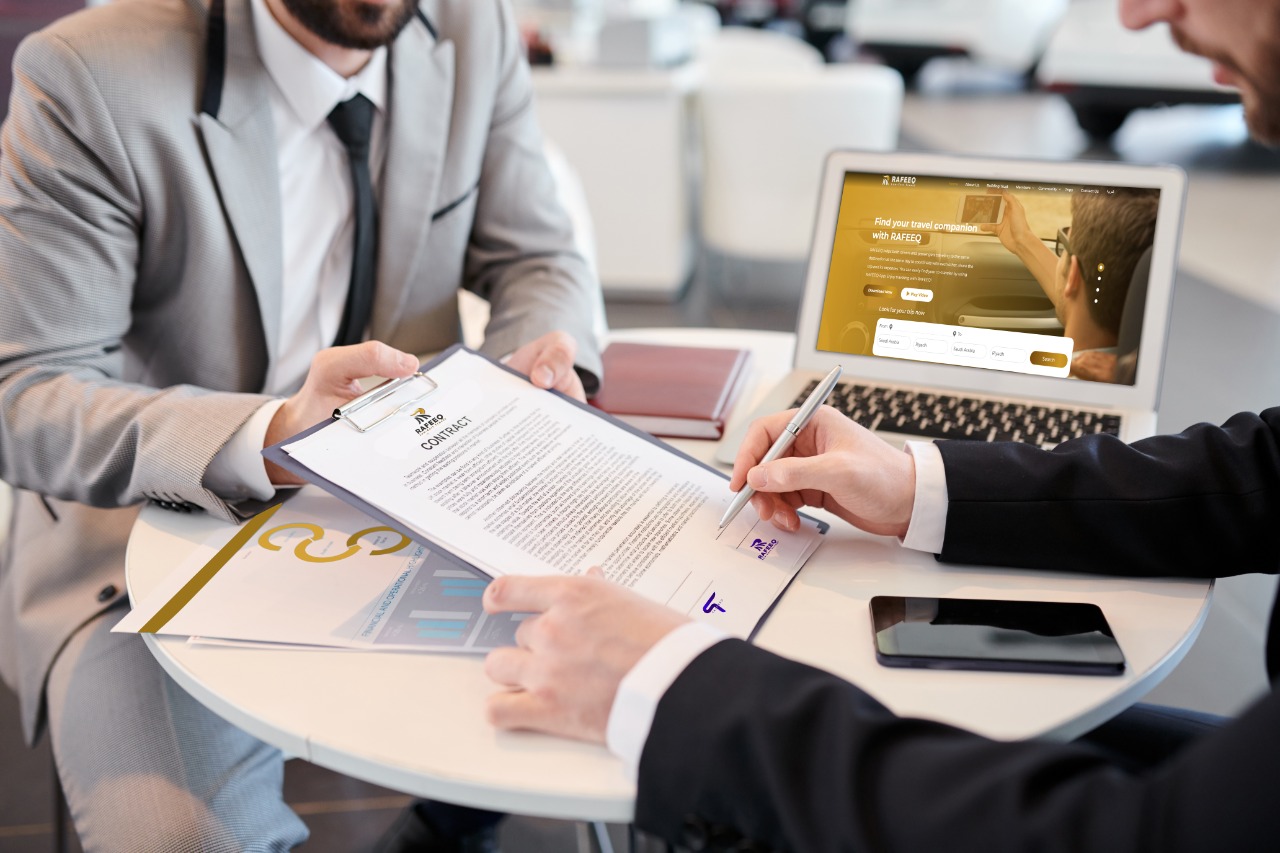 Other News