Building trust is a crucial mission in RAFEEQ. Its platform was designed to convert the member from "Stranger" level to "known" level which can create trust between the driver and the passenger. In addition, RAFEEQ shows the trust levels of its members by adopting "
Members' Levels
" program. RAFEEQ is using the following Trust Elements to achieve this goal:
FULL PROFILE
RAFEEQ encourages its member to complete his profile which will give adequate information to others. Thus, RAFEEQ linked this step with upgrading to next member level. In addition, it insists the member to upload his photo and his car's photo (in case of Driver) to help finding him on the day of the trip.


Message to member: Kindly check out other members' profiles and their levels to choose who you travel with.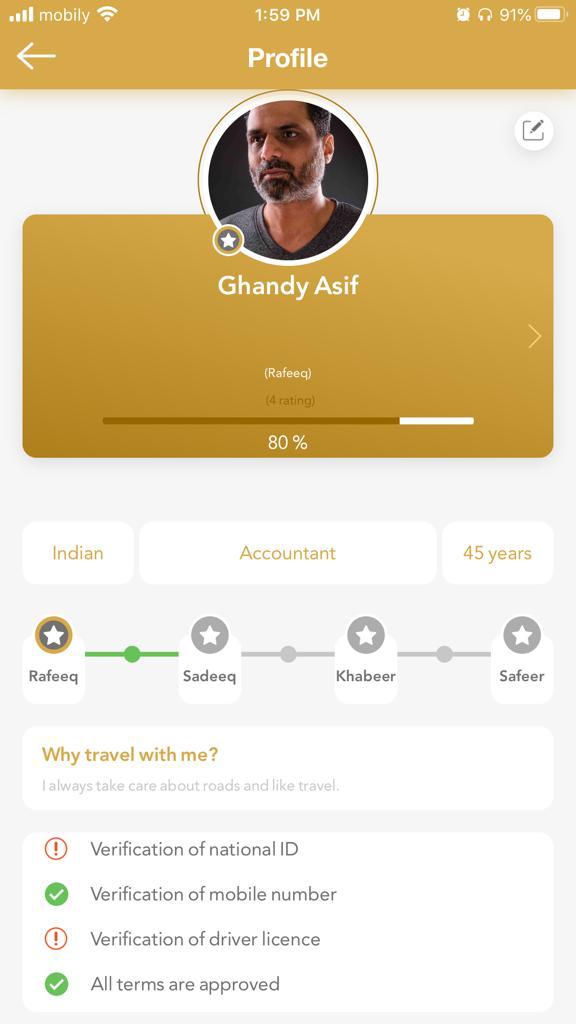 RATINGS
RAFEEQ recommends members to leave their ratings. This will help to share their experience with the rest of RAFEEQ community which will help the other members to decide about travelling with someone.


Message to member: Before deciding to travel with anyone, kindly check what others rated him and what they said in their reviews about him. It is good to benefit from another members' experience!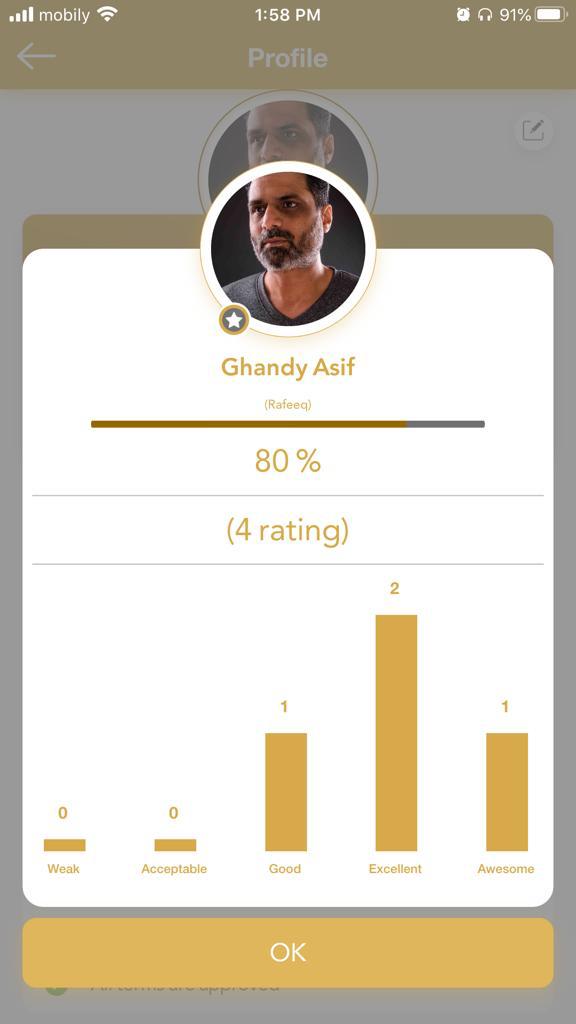 VERIFICATION
All documents and information are verified by RAFEEQ platform to ensure that they are authentic and to moderate the quality of the content published in the platform and the way the interaction happen.


Message to member: in your journey, kindly try to choose the member whose mobile phone and documents are verified. Some members choose to show each other their IDs - e.g. passports, National IDs or driving licences - so they know they're travelling with the right person.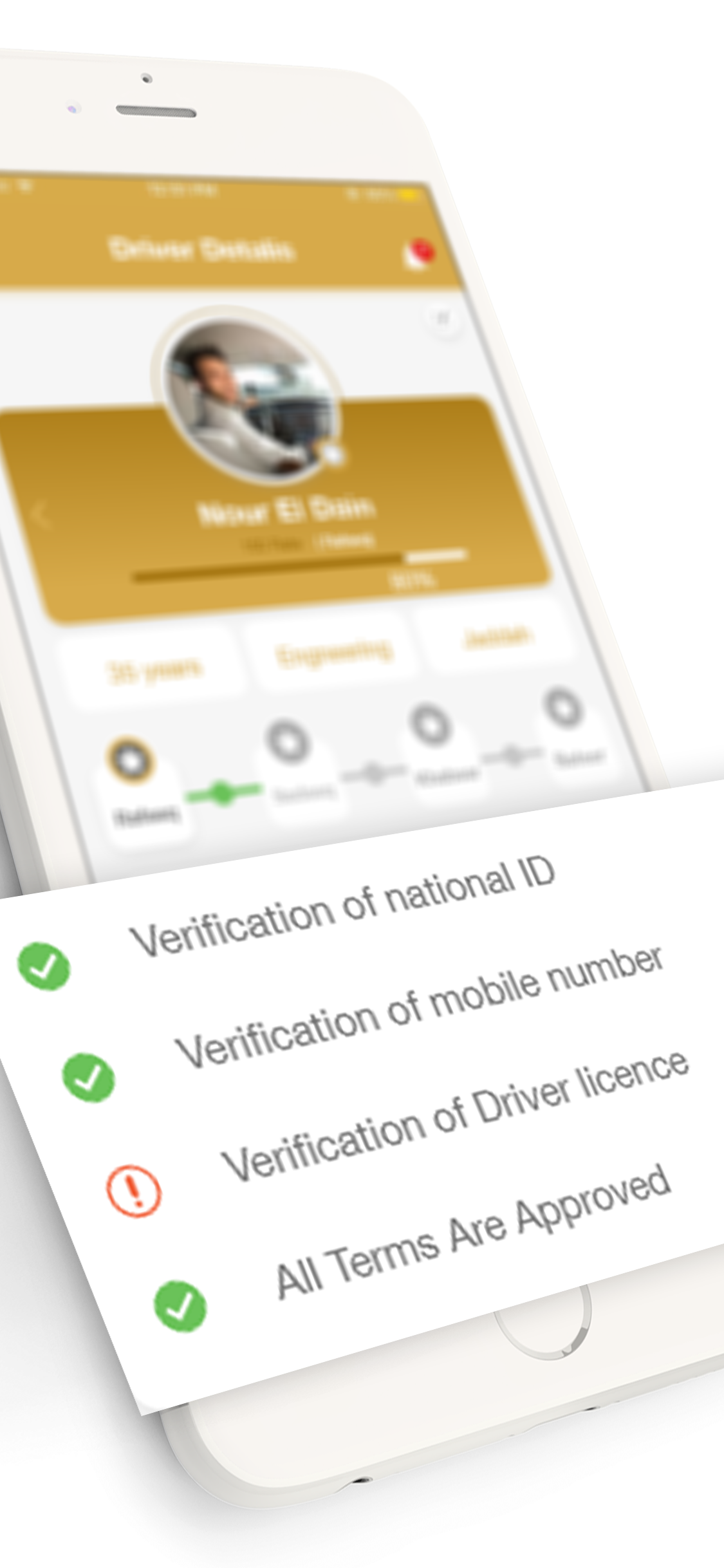 COMMETMENT
Part of trusting the member is to be sure that he respects his commitment. Accordingly, RAFEEQ Platform is always asking passengers to make a financial commitment by paying for the seat's reservation before the time of the trip (same as the cases with planes and trains). This will make the booking reliable and confirmed.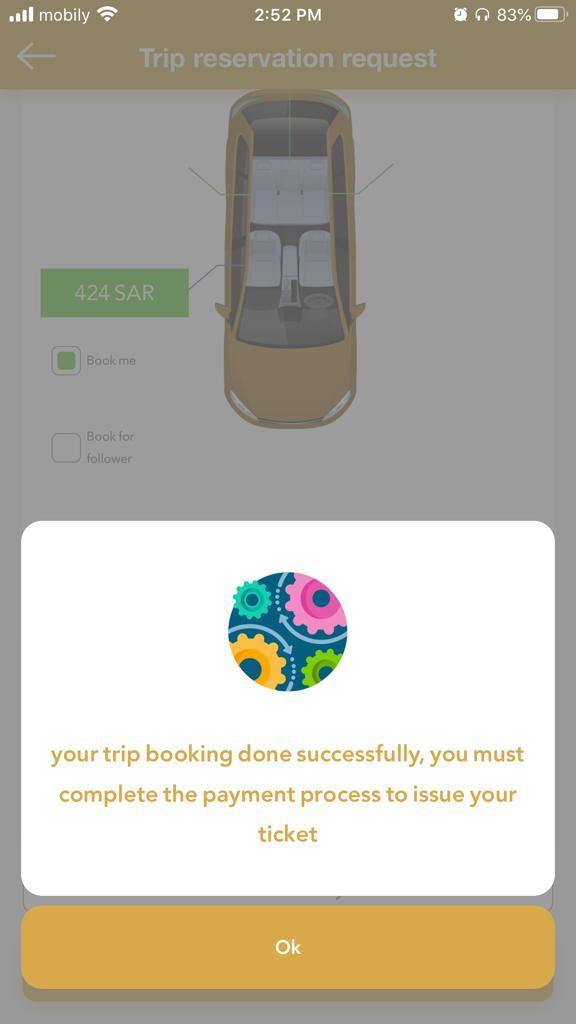 TRACKING
Don't worry! Your trip is tracked by our team once you activate RAFEEQ platform during the trip. In addition, you can share your trip tracking with your family, relatives or friends.


Message to member: It is safe to share the tracking of your trip with someone. We recommend you activate RAFEEQ during the trip to be tracked by our team either you are driver or passenger.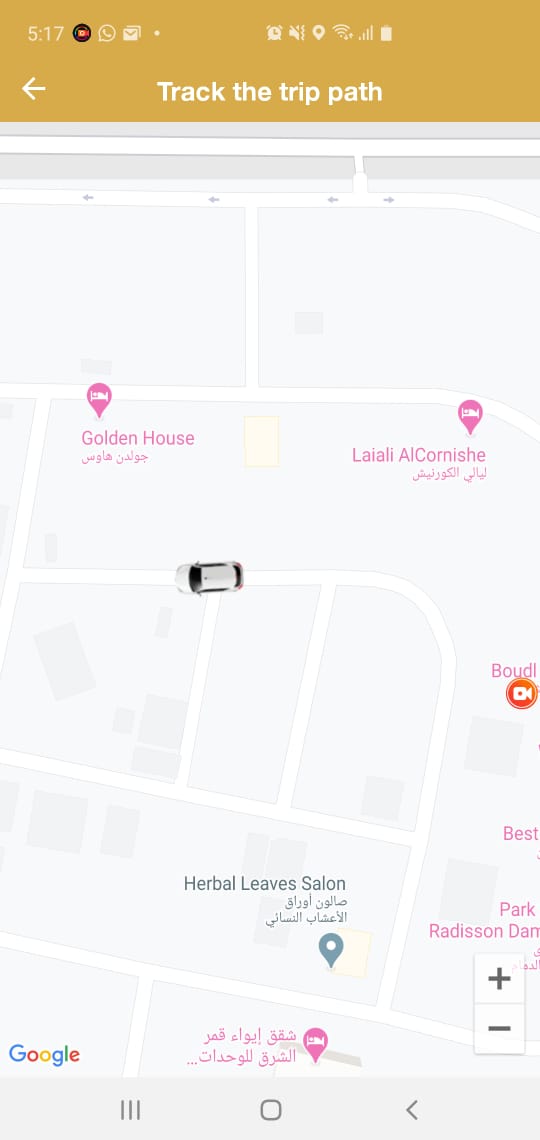 INTERACTION
RAFEEQ shows the members activities in the platform, such as joining date and last seen. Also, it shows his traveling activities, like the no. of completed trips. This will measure the interactivity with the platform.